Advanced Vacuum & Lift 2013 Vacuum, Clamping, Components, Lifting and Material Handling Solutions throughout England, Ireland, Scotland and Wales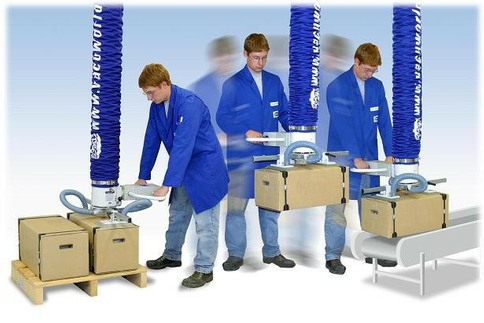 Vacuum Tube Lifter (Schmalz Jumbo)
This is one of the most versatile vacuum lifting systems available today. We have over 1000 'off the shelf' combinations available to suit your particular application.
Boxes, Bags, Drums, Sheet material and more.
Perfect for Palletising, De-Palletising, loading and unloading Conveyors, loading and unloading CNC machines, guillotines etc. You name it this is a very versatile vacuum lifter, with capacities of up to 300Kg.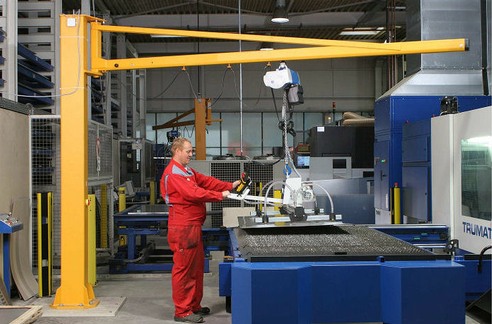 VacuMaster vacuum lifting device
Loading a Laser or Plasma cutting machine couldn't be any safer than with a VacuMaster vacuum lifting device. Never mind the dangers of loading with a forklift or slings, with a VacuMaster you can position each sheet easily without the risk of damaging the machine bed or worse. Capacities up to 2,000Kg are available for this device.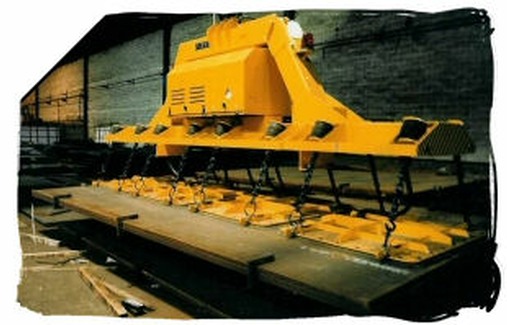 Heavy Lifting By Vacuum
For everything above 2,000 Kg we offer our own VacuBeam and ACIMEX range of lifting equipment for use in the production of Concrete, Aluminium, heavy fabrication. These lifters are designed for rough environments and for use inside and out. Each one of these vacuum lifting devices is custom designed and built to suit each application.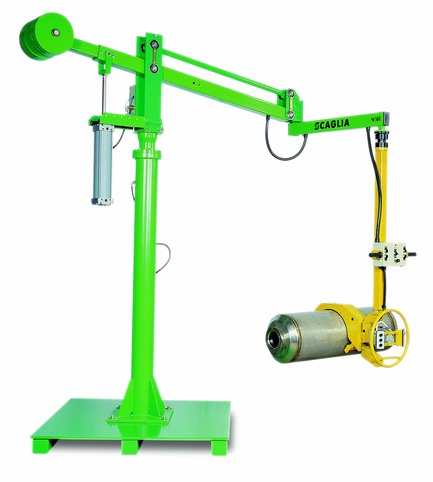 Manipulators/Intelligent Assist Devices
Quite often a regular hoist, or lifting device will be unsuitable for an application particularly if the item is an odd shape or has to be loaded into a shelf or has some other restriction.
In this case we offer the Scaglia Indeva range of industrial manipulators.
Scaglia Indeva Manipulators come as either pneumatic or electrically controlled units, they are easily installed and adjusted. The biggest and best feature of the Scaglia range is the control handle as its finger-tip sensitive handle automatically and instantly adjusted to the weight of the load.